Itai Muzondo
Masvingo
– In a recent development that has been portrayed as a ray of light to implementation of the Zim – Asset blueprint, the Minister of State for Masvingo Provincial Affairs Shuva Mahofa recently approved a 68 000 hectare project for bio – diesel project in the province, Tell Zimbabwe can reveal.
In a telephone interview, Mahofa confirmed that they have since had a solid deal with an investor after a series of interviews conducted from her Benjamin Burombo offices and are currently awaiting implementation of the multi-million dollar project.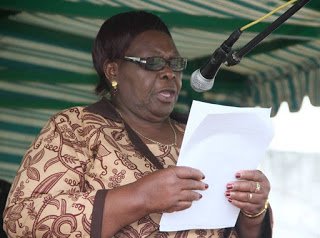 Shuvai Mahofa
"Among many projects we are doing in Masvingo, we recently approved a 68 000 hectares bio – diesel project to be set downstream Tokwe – Mkosi Dam and Chingwizi area. As we speak, we are just awaiting implementation from the selected investor as I assure you that we did thorough interviews with possible investors for the project until we came up with the most suitable one," confirmed Mahofa.
"These projects are geared towards regurgitating the nation's economy," Mahofa added.business