Bikita
– August 20, 2015 – As many companies are owing thousands, if not millions of dollars to its workers, the sole lithium mining company in Zimbabwe, Bikita Minerals honoured its long serving members with awards recently at a colourful ceremony held at the mine's hall recently.
Speaking during the event, Bikita Minerals Workers Committee Chairperson Richard Chihoti hailed their management saying the little they have given as appreciation will keep them going.
"What our management did is very welcome considering that a lot of employees do not get such opportunities in this hard economic situation. I however stand to thank my fellow workers above anyone here for the hard work they do which has ultimately pleased management to see it viable that they resume long service awards," said Chihoti.
After being awarded for a 40 year service to the mine, Gift Garande (64) could not hide his joy and said he was quite happy of how the company honoured him and urged fellow workers to be honest at work.
"I am happy of what Bikita Minerals did for me today. This is quite an honour anyone would expect after joining the company as early as 3 December 1973 at the age of 21.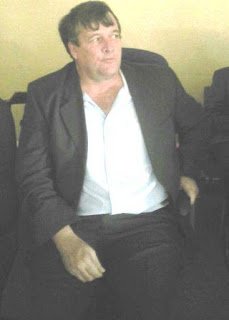 "Working on good conditions kept me going for this long and everyone should always be hardworking, honest and never steal to serve their jobs," said Garande.
One of the directors, David Saunders said they saw it viable to acknowledge their hard working team as there had been much postponements to the event.
"We had postponed this event for long and we felt today we should do it as a way to honour our long serving members. This event has been actually a success under such hard financial challenges because we simply work with the right size, we merely strain our budget," said Saunders.local