Service delivery at local council clinics is highly compromised by the old nursing staff manning the health centers who are no longer active thereby short-changing patients, it has been learnt.
Due to old age problems, the nursing staff -mainly above 50 years old is reportedly failing to cope with the ever increasing number of patients' attendance level.
Recent council minutes indicate that there is urgent need for the council to address the problem associated with the aging nursing staff which has hit all the clinics.
According to the

council minutes in possession of Tell Zimbabwe,

the council has not been proactive in filling the vacant positions created by retiring nurses.
"The Chief Environmental Health Officer reported that most of the nursing staff were above the age of 50 and highlighted the need for the council to be proactive in the filling of vacant positions arising from retiring nurses," reads part of the council minutes.
It was also noted that the income raised from the council clinics have lowered since the number of served patients is declining by the day.
Masvingo city council runs three clinics, Rujeko, Runyararo and Mazorodze clinics, which are in urgent need of more young and energetic nursing staff so as to serve more patients.
New contraceptive coming to Masvingo
Meanwhile the Zimbabwe National Family Planning Council (ZNFPC)'s newly unveiled birth control pill Marvelon 28 is expected to come to Masvingo province soon.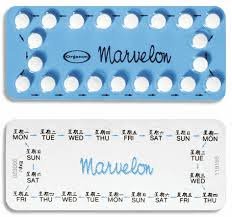 The Marvelon 28 pill which is still circulating in Harare and Bulawayo is a highly effective modern contraceptive, Masvingo ZNFPC provincial manager Peter Vhoko has revealed.
"The pill was introduced early this year and it's coming to complement other existing birth control pills however it is still in circulating in Harare and Bulawayo and we are expecting it in Masvingo soon", said Vhoko.
"Marvelon 28 is a modern contraceptive which is extremely effective and reliable if taken correctly", added Vhoko.
Vhoko however urged members of the public to desist from buying pills in the streets since vendors lack expert advice and the pills are exposed to poor storage.
"We urge all users to visit health advisers for medical advice and desists from buying pills from street vendors because they lack the needed expert advice and there is poor storage of contraceptives", said Vhoko.
The new contraceptive which has 28 tablets will be available in ZNFPC clinics at an affordable cost.health