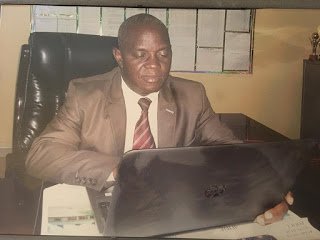 Edson Muresherwa
Star
Matsongoni
Masvingo Christian
College, which is now known for its remarkable pass rates over the years, is
expecting the class of 2019 to do better and help further grow the school's
brand by leaps and bounds.
This year, Masvingo
Christian College has 300 'O' level pupils and 180 'A' level pupils who
registered to sit for the final Zimbabwe School Examination Council (Zimsec)
examinations.
School head Edson
Muresherwa said continuous effort was

being made to prepare candidates for the
examinations.
He said the school
conducted the August holiday lessons for the candidates, adding that he
expected the 300 them to contribute to the school's ever-rising star.
Muresherwa said he
wanted to make the best out of the departing pupils, with every pupil being
exposed to all possible opportunities available.
Masvingo Christian
College provides both theoretical and practical lessons.
"We make sure that we
give our pupils the best and help them in every way possible but it is also their
responsibility to study and put their school work first," said Muresherwa.
He said the school faced
many challenges but will not stop to make the best out of the few available
resources.
Muresherwa also asked parents
to support the school by paying school fees for their children in time.
"We need our parents to
pay school fees for children in time to enable us to do the work that must be
done in time. We understand the economy is difficult for everybody but our
school still needs to move forward. It is therefore the administration and the
parents' duty to make that possible," said Muresherwa.