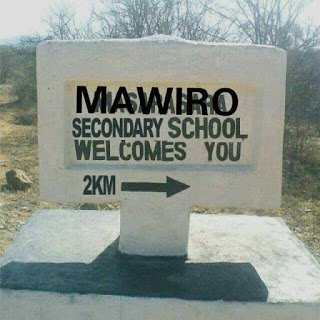 Brighton Chiseva


RENCO MINE – Masvingo Rural District Council (RDC) has approved a community-initiated plan to build a new secondary school at Masarasara.
Masvingo RDC Chief Executive Officer (CEO) Martin Mubviro confirmed the development and said the council was fully supportive and will contribute funds for the project.
He said parents were free to continue mobilising resources as they were doing, with the local authority chipping in when resources permit.
"We support the parents' initiative and we have already approved it. The ground is there and the parents can continue mobilising resources. When we get money we will chip in and contribute towards the building of the school," said Mubviro.
Masvingo Central Member of Parliament (MP) Edmund Mhere also threw his weight behind the initiative, saying there is no way he could ignore a project that benefits people in his constituency.
"Any development that takes place in my constituency is in a way mine no matter who started it. So I will definitely help the project to succeed. I will work with the community and see the kind of help they need and see what I can also afford," said Mhere.
The community has already started making voluntary contributions towards the materials need for work to begin. Village heads are fully behind the project and are holding regular meetings to encourage more people to participate.
Some volunteers have pledged to bring both pit and river sand, while others have pledged their scotch carts.
Villagers with carpentry and welding skills have promised to give their labour free of charge.