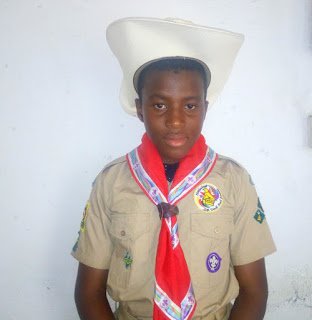 Dylan Punungwe
A
14-year-old Masvingo boy represented the nation at the 24th World Scout
Jamboree which was recently held in West Virginia in the United States of
America.
Dylan
Punungwe participated in the jamboree together with other 13 Zimbabwean
youngsters.
The
World Scout Jamboree is an educational event that brings together the world's
young people to promote peace and mutual understanding and to develop
leadership and life skills.
The
celebrations are organised after every four years and the recent event ran under
the theme 'Unlock a New World'.
The
Mugure House Institute form two pupil started scouting while doing grade five
at Zimuto Primary School.
"I
had the opportunity to learn about global issues and how Scouting can help
provide solutions to many challenges affecting humanity. I also learnt how to
offer first aid to someone in case of emergency, and we were taught to be
friendly with nature.
"It
was exciting due to the many activities like rock climbing, kayaking, river
rafting, water reality and aerial courses in which I participated," said Dylan.
He
said attendees also had the opportunity to share their culture with other
Scouts of the globe through, music, dance, games, food and more.
"When I played the drum during the cultural
exchange, I was invited by the Germans to play the drum during the dinner at
their camp. The German scouts gave me an opportunity to visit their country in
their next cultural event," said Dylan.
Dylan's
father, Davis Punungwe said he was excited by the opportunities that his son
was able to take.
"I
am happy that my son was among the few Zimbabwean youngsters that participated
in such a big world event. I can see my son has changed in terms of behaviour;
he is now nature-friendly and is now more responsible. I encourage parents with
pupils who are scouts to support them," he said.