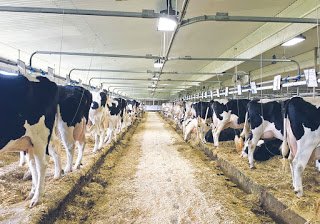 Tinaani Nyabereka


GWERU – Dairy farmers in the Midlands province are worried by shortages of stock feed and the consequential increase in prices, and have said they can no longer afford to buy the product and sustain their best capacities.
Midlands Provincial Crops and Livestock production officer, Medline Magwenzi said shortages and high prices of stock feeds was having a severe negative impact on the dairy sector.
"Farmers say it is now very hard for them to get stock feeds on the market and the little that is available is very expensive. This is bad for our farmers who are trying to maintain their herds in face of below normal rainfall in most parts of the province.
"It would be helpful if government reintroduced the stock feeds programme as we had in Zvishavane and Mberengwa districts last year. Farmers were buying the product for $7 instead of the $15 which was being charged by private retailers," said Magwenzi.
She said the dairy sector was experiencing lower milk yields as farmer could no longer provide their cattle with as much supplementary feeding as they did last year and before.
"The province has a big chunk of the country's dairy industry but there is need for greater investment and help to make sure the contribution does not diminish," she said.