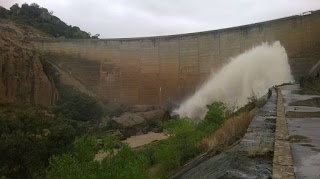 Manyuchi Dam is a white elephant despite widespread poverty in Mwenezi
…as
cotton farmers reject RTGS dollar
MWENEZI –
People
from outside Mwenezi are reaping 'excessive' benefits from the available vast natural
resources in the district at the expense of locals who continue to wallow in
abject poverty.
These
concerns were raised recently by Chivi-Mwenezi Sanator Clara Shumba while
addressing farmers from across the district who gathered at the Rutenga Cottco
Depot.
In
her address, Shumba regretted that locals continued to wallow in miserable
poverty while those from outside the district were becoming rich owing to what
she claimed were inequitable resource allocation priorities.
"I
once asked the minister (the Minister of State for Masvingo Provincial Affairs Ezra
Chadzamira) over these issues. In Mwenezi district, we have vast resources but
unlike in other districts where locals benefit from their own resources, the
people here are poor.
"As
I speak, we are all aware that vast tracts of land here are owned by people
from outside the district yet locals have nothing to show. This is very
retrogressive in as far as promoting the district's sustainable development is
concerned," said Shumba to a loud applause from gathering.
On
their part, farmers rejected payment for their produce in the country's
currency known as the RTGS dollar, demanding that they instead be paid in the
US dollar.
Farmers
attacked what they considered to be discriminatory payment processes, saying
tobacco farmers were being paid in US dollars for their produce.
"The
RTGS money is completely useless such that paying us using it is tantamount to
day-light robbery. We need payment in the form of hard cash and not electronic
money. For us cotton farmers who are paid in local currency, we feel government
is segregating us, given that tobacco farmers are paid in US dollars," fumed
one farmer.
Mwenezi
East Member of Parliament (MP) Joosbi Omar and Shumba promised to swiftly
forward the farmers' concerns to responsible authorities.