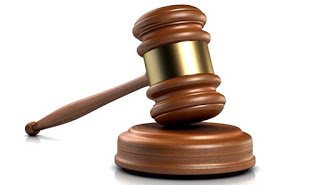 Beatific Gumbwanda


CHIREDZI – Magistrate Geraldine Mutsotso last week found commercial farmer Shane Warth of Lot 12 of lot 15 of NRA Mpapa in Mwenezi of failing to move away from land gazetted by government before slapping him with a $250 and giving him 90 days to leave.
Represented by Emmanuel Chibudu of Kwirira and Magwaliba Legal Practitioners, the sugarcane farmer and cattle rancher has since made a High Court application in a desperate attempt to overturn the judgment.
Warth was initially ordered to wind off his farming activities by December 2017 as his farm was gazetted the same year for compulsory acquisition by the Ministry of Lands and Rural Resettlement.
The land was allocated to Solicitor Mutendi and the other half to Wilbert Muzara, according to a letter signed by Mwenezi District Lands Officer, Boaz Vurayayi which is dated October 16, 2017.
Muzara once took Warth to Masvingo Civil Court case number EV10/18 but it was dismissed, forcing him to file a criminal complaint at the Chiredzi Magistrates' Court.
Chibudu argues that Warth had purchased the Land from Mutirikwi Sugar Company in 1989 after he was offered the opportunity to purchase the piece of land by Triangle Limited.
The ground breaking ceremony, he said, was attended by former president Robert Mugabe and the late vice president Joshua Nkomo.
Chibudu further argued that the accused had engaged the Lands Commission and was assured of an investigation, whose findings are still yet to be announced.
Minister of Lands, Agriculture and Rural Resettlement, Perence Shiri had directed that he be allowed to stay at the farm pending finalisation of his case.