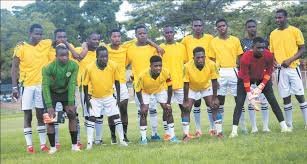 TellZim Reporter
Bikita Minerals –
Defending
champions Nyika Netball Team and Bikita Football Team were last week crowned
the queens and kings of the 2019 Chief Marozva Tournament held at Lithium
Stadium.
The
tournament, which is held annually, is a result of partnership between lithium
mining company Bikita Minerals and reigning Chief Marozva, Phillip Mudhe.
Bikita
Minerals CEO, Grant Hudson said he was pleased with the success of this year's
event, saying it demonstrated the spirit of cooperation between the mining
company and its key stakeholders.
"We
started this tournament as a way of entertaining the youths and the community
at large. The tournament is played by 16 teams, eight in the netball category and
eight in the football category. The tournament is one of our corporate social
responsibility projects.
"Besides
this, we also have other projects in the communities. We are building a clinic
which will soon be opened by the first lady," said Grant.
In
an interview after the match, Bikita Minerals community team attributed their
continued success to hard work
"This
is our fourth time winning this big tournament. This year, we used our local
players from around the mining area and we did not use our Division One talent.
We are very happy that we managed to defend our legacy using this new young
talent," said coach Jephater Kuvheya.
Netball
winners Nyaka also credited their success to hard work and solid team spirit.
"We
are very elated that we won this tournament again. Last year, we were crowned
champions of this tournament. The girls worked very hard in this great
tournament so they really deserve this big glory," said Nyka coach Josephine
Runokunda.
In
football category Bikita minerals won the Chief Marozva trophy after defeating
Mangondo 4-0 in the finals. In netball, Nyika walloped Bikita Minerals netball
team with a huge goal difference.
Best
teams in both soccer and netball category walked away with monetary prizes and
the title holders were awarded trophies.
After
the tournament, some players with the main Bikita Minerals football team
received their awards which included best player, best goal scorer, and most
disciplined player of the year.
The
Bikita Minerals main football team, popularly known as Lithium Boys, play in
the Zimbabwe Football Association (Zifa) Eastern Region Division One where they
finished in the top six this season.