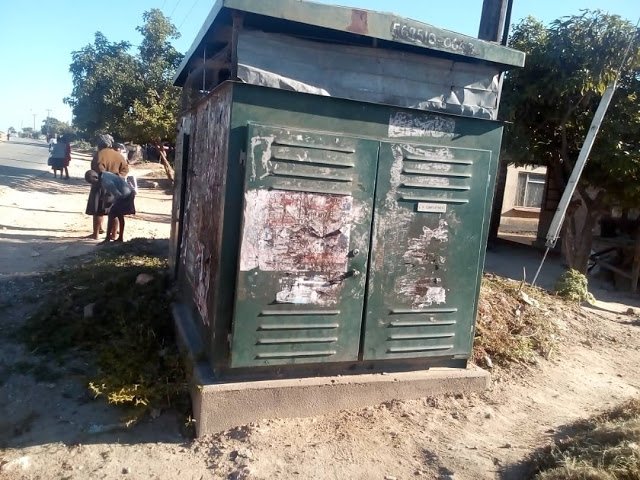 Residents
of Rujeko high density in Masvingo have complained that electricity
infrastructure in their area is poorly maintained, causing intermittent sparks
on transformers and overhead cables as well as irritating power failures.
Some
Rujeko C residents said frightful sparks on transformers and cable often
precede a power failure, with some visits by Zimbabwe Electricity Supply
Authority (Zesa) employees seemingly failing to make a difference.
"We
don't feel safe having derelict equipment at our service. Transformers and
power cables are producing sparks and some poles no longer stand straight. I
don't think Zesa has a regular maintenance schedule that really works. Their
electricity is becoming a danger to residents and their appliances," said
Clayson Chimbidzikai.
Another
resident said he blamed poorly maintained infrastructure for the consistent
short-time power cuts that he said had damaged his refrigerator.
"We have on and off electricity every week and
my fridge was recently damaged. But that is only a minor issue if we are to
look at the danger that non-maintained power lines and transformers pose to
children. They need to revisit the whole infrastructure network and diagnose
areas of possible faults rather than just wait to respond to power failures,"
said the resident.
Recently,
69-year-old Theresa Mathe of Hillside was electrocuted while pruning an avocado
tree which was in the way of the electricity line at her home.
On
December 30, 2018, 17-years-old Batanai Shava of Mukahamari village Ward 5 in
Mwenezi, who was waiting for his 'O' level examination results, was
electrocuted while crossing fallen electricity poles.
Over
100 houses in Rujeko spent over three months without electricity after their
transformer exploded on December 07, 2018.