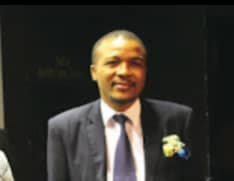 Anymore
Magawa
MASVINGO
– Prominent
local lawyer, Foroma Chakabuda is in trouble with the law after he allegedly
misrepresented facts and referred a resident to a fake lawyer.
Chakabuda has already appeared
at the Masvingo Magistrates' Court twice and his case has now been postponed to
October 02 when two witnesses are expected to testify.
State facts, as being argued by
Richard Nyamuomba, are that on the April 23, 2019, at Mucheke Bus Terminus,
Tranos Chihanga and Chakabuda made a misrepresentation to Tasarawo Tasisio
Mandava that Chihanga was a legal practitioner.
Mandava, who is former Masvingo
Urban Ward 1 councillor, then paid Chihanga RTGS$540 as payment for legal
representation in a civil case but later realised that he had been duped.
Chakabuda is denying ever
referring Mandava to Chihanga.