The Reformed Church University (RCU), currently operating at Morgenster Mission in Masvingo, recently set itself on track to institutional growth and the provision of quality education with the beginning of the construction of its main campus,
located approximately 7km outside Masvingo City along Bulawayo road
.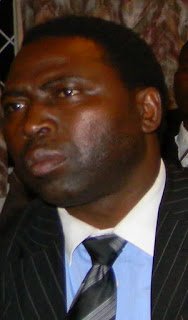 The infrastructural development project which according to the RCU Strategic Plan spans from 2015 to 2019, is in line with the advice of the Ministry of Higher and Tertiary Education, Science and Technology Development which granted the RCU a licence in 2010.
Commenting on this development, RCU Vice Chancellor Professor Wiseman Magwa said, "In compliance with the requirements of our regulators, the Zimbabwe Council for Higher Education (ZIMCHE), the University shall develop infrastructure at its main campus in accordance with our strategic plan.
"To accommodate a growing student population, University operations are therefore expected to expand to cover the new campus during the period spanning 2015 to 2019. This development shall enable us to improve our service delivery, amplify our geographic footprint, and bring convenience to the majority of our existing and prospective students," he added.
Professor Magwa further noted that
RCU is at a crucial stage of growth and development, underpinned by a conscious effort to align all its operations to the niche of inclusive education as well as enhancing its capacity to deliver on its core mandate of teaching and learning, research and community service embedded in Christian values."
Meanwhile, the RCU Business Development, Information and Public Relations department together with the University's Fundraising Committee is intensifying RCU fundraising and resource mobilisation initiatives to augment existing infrastructural development capital.
The fundraising and resource mobilisation initiatives have seen a strong community response on the Founder Member Movement of the University through the Friends of the Reformed Church University (FRECU).
In a statement, Reformed Church University Deputy Director Business Development, Information and Public Relations, Stephen Chikozho, noted that the membership of the Friends of the Reformed Church University is open to all individuals and organisations who wish to support the construction of the University main campus.
"As part of our Building a Legacy campaign, invitations are being made to prospective and existing Friends of the Reformed Church University to develop the University by purchasing FRECU badges whose proceeds shall be used in the development of the University Campus in various aspects", Mr Chikozho said.