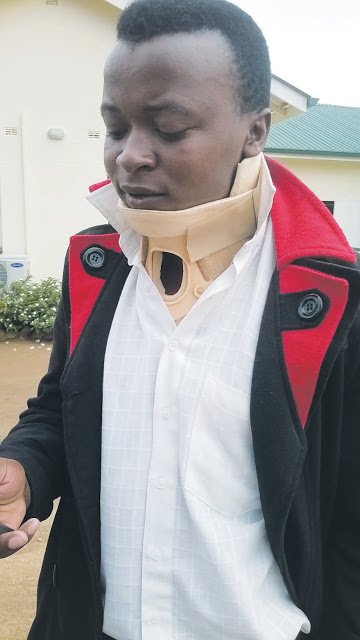 Courage Salani
TellZim Reporter
Following other thorough
investigations, TellZim News has established that Courage Salani, the
Mwenezi-based Granvia driver whose vehicle got involved in an accident along
the Masvingo-Beitbridge highway killing five people in April 2016, actually has
a driver's licence.
This is contrary to our earlier
report that Salani did not have a licence when he got into the accident.
Our sources, without any
malicious motive, mixed up names and the publication regrets any inconvenience
which might have been caused.
On
April 04, 2016 at around 1100hrs, Salani was driving a Toyota Granvia,
registration number ADS 8545, towards Beitbridge but he lost control of the
vehicle at the 126 kilometre peg.
Following
the evidence that was given in court by eye witnesses, this reporter however,
felt the magistrate's judgment was very lenient especially considering the
claims that the vehicle was heavily overloaded.
Thus
the acquittal raised suspicion of corruption.
TellZim News believes in the sanctity
of truth and accuracy as professional journalistic values, and any mistake made
is not made deliberately.