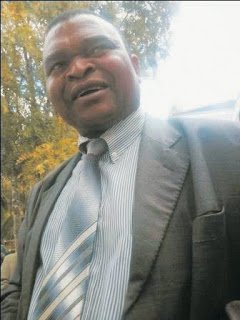 Zedias Chitiga
Moses Ziyambi
13 March 2017, MASVINGO – Scores of public schools in the province are understood to be under investigation for suspicions of misappropriating funds given to them under the School Improvement Grant (SIG) from Unicef, TellZim News is reliably informed.
SIG is a multi-donor programme which focuses on providing quality education in disadvantaged rural schools and is funded by such aid agencies as the UK Department for International Development (DFID) through Unicef.
Sources privy to the matter said the majority of Masvingo schools that benefitted from the grants are suspected of misappropriating the funds, with school heads and school development committees accused of colluding to dip their hands into the cookie jar.
"Several schools in Chivi, Bikita and Chiredzi, among other districts, are under the spotlight for abusing the money. Two investigation teams, one from Mutare and the other one from Masvingo, have been tasked to do a thorough audit and establish how the funds were used," said one source.
When contacted for comment, Masvingo Provincial Education Director (PED) Zedius Chitiga said he had not heard about the matter and promised to make the information available when it gets to his desk.
"I haven't heard about that at all. We have never had problems of that kind in Masvingo and everything has been running well. I don't think it's true because there are good mechanisms that are in place to make sure that the funds are not abused.
"There are regular acquittals that are made by the schools to show how the money was used. Besides, the donors also have their teams of monitors and auditors on the ground," said Chitiga.
The sources, however, said there was fear that the case may unsettle the Western donor community which has for long pumped millions of dollars to improve education in Zimbabwe.
Earlier this year, government auditors found that several school heads were defrauding their schools by claiming extortionate allowances from the development levies.