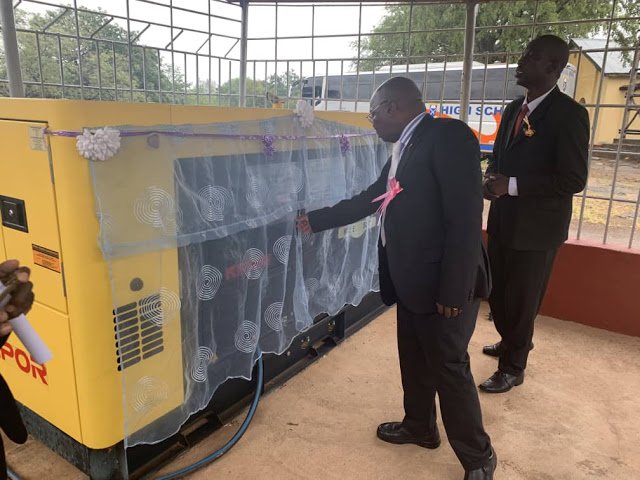 Shingirai Vambe


BUHERA – The Lotteries and Gaming Board on March 15 donated a classroom block capable of accommodating 90 pupils to St John's Chifamba High School before handing over $30 000 to St John's Chifamba Primary School and an 85 KVA generator to Nyashanu High School.
The handover of the donation was made by Permanent Secretary for Home affairs and Cultural Heritage, Melusi Matshiya the Lotteries and Gaming Board CEO Simbarashe Gonga.
"There are several law abiding licensees nationwide that operate lotteries and gaming enterprises but those who plough back to the community are the most respected," Matchiya said in his remarks at St John's Chifamba.
He said the board played a big contribution is the economy of the country, and was currently running 22 projects country-wide.
Speaking at Nyashanu High School, Gonga said it had been noticed that recurrent electricity blackouts in the district was affecting quality learning especially in the field of ICTs.
"We saw it fit to provide them with a generator that will help with lights and keep the power on in the computer lab to promote the learning of ICTs.
Buhera District Schools Inspector, Leonard Chimbwanda said he appreciated the gesture which he said will improve learning at both schools.
"This is not surprising considering that our government wants equal access to quality education for all citizens. We hope more will be done to improve standards at schools in Buhera," said Chimbwanda.
The $30 000 donated to St John's Chifamba Primary School will be used to build a computer laboratory.