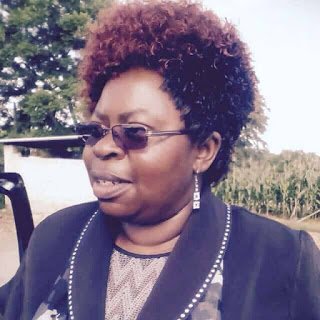 Hundreds of people last Tuesday braved the scorching sun to pay their last respects to Masvingo
Teachers' College dean of students, Regedzai Magumbo who died last week and was
buried at Mangwandi Cemetery.
Magumbo suffered
heart failure around midnight while in bed at her house at Masvingo Teachers'
College on November 17 and was pronounced dead upon arrival at Makurira
Memorial Clinic.
Before burial, students,
workmates and church-mates gathered for a service at the college where Magumbo
was described as a listening and selfless woman who cared for colleagues and
students alike.
Masvingo
Teachers' College principal Benson Mutambudzi chronicled the life of Magumbo whom
she described as a lawyer for students, heroine and distinct leader.
"Some of
the students here could have been expelled a long time ago but she showed us
their good side, stood firm and advocated for them. She indeed is our heroine and
a distinct leader," said Mutambudzi.
Family
representative, Simon Magumbo said the family had lost a pillar and a caring
mother who always brought the family together.
"This woman
was instrumental not only in my life but in the lives of everyone in our
family. She always advised us to love God and to pray. Truly, we have lost a
pillar because she always brought us together," he said.
The Family
Covenant Church choir and college students consoled mourners through songs.
Magumbo also
held positions of warden, chief warden, music lecturer, senior lecturer and at
the time of her death she was dean of students responsible for the welfare of
students at the college.
The service was
also attended by permanent secretary in the office of Vice President Kembo
Mohadi; Reverend Paul Bayethe Damasane, Zimbabwe National Family Planning
Council (ZNFPC) provincial manager Peter Vhoko and Masvingo Urban Ward 10
Councillor Sengerayi Manyanga.
Magumbo is
survived by her husband Obert, three children Miracles, Nyasha and Sharon.