Two Zanu-PF councillors were recently fired for showing interest in the People First – a political party likely to be launched this year.
Councillor

Rosiwita Chinyaure of Ward 12 in Masvingo rural district and Councillor Chitokomere of Bikita's Ward 6

are however challenging their dismissal saying the Zanu-PF provincial chairperson had no power or right to fire a councillor.
Councillor Chinyaure was dismissed through a letter written by Zanu-PF provincial chairman Ezra Chadzamira to the Council chairman

on 17 December 2015 while Chitokomere was fired by the same Chadzamira at a rally held at Mutikizizi Primary School recently.
"Zanu-PF

Masvingo Provincial leadership, cordially request the exclusion of councillor Chinyaure from the list of councillors who will attend the full council meeting, scheduled for tomorrow, 18 December 2015," reads part of the letter penned by Chadzamira.
Chinyaure was barred from attending the last full council meeting held on December 18, 2015.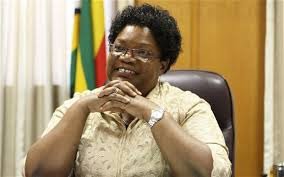 Joice Mujuru
However, in a letter written by her lawyers from Saratoga and Makausi Law Chambers to the council chairman, Chinyaure argues that there is no provision in the Constitution or Rural District Councils Act that provides for the exclusion of a councilor from a council meeting on the basis of a letter from a provincial chairperson of a political party.
"It would be improper and illegal for the provincial chairperson of a political party to address a letter to the council chairperson to exclude a sitting councillor from meetings….Kindly advise us of the council position with regards to the issues raised above," reads part of the letter written to the council by Rodney Makausi of Saratoga and Makausi Law Chambers.
Makausi threatened to take legal action against the council if they fail to get their official position within ten days.
Unlike what happened at Masvingo Rural District Council, Bikita Rural District Council chief executive officer Peter Chibi said there was no ground stopping Chitokomere from attending a full council meeting.
"In as far as I know, Chitokomere is still a councillor. I am yet to receive an official communication from responsible authorities …a councilor is not fired just like that," said Chibi recently.