Zanu-PF Masvingo provincial chairperson Ezra Ruvai Chadzamira who is also the national assembly member for Masvingo West has taken over the Crest of Ibeka farm popularly known as Goddard Farm recently.
The farm is located 10km from Masvingo town along the Masvingo-Bulawayo highway. Chadzamira confirmed the development and said the decision to take over the white-owned farm was reached after realising that the farm was now being underutilised following the death of Goddard a few years ago.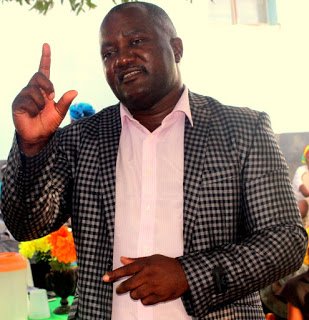 Ezra Chadzamira
"Yes, I took over the farm and I have an offer letter. Initially, it was resolved that Goddard Farm will remain untouched because the white farmer was fully utilising the land then. However, when he died a few years ago the farm was never utilised and it was agreed that it be given to someone who can fully utilise it," Chadzamira said.
Goddard used to be one of the best farmers in Masvingo and he used to supply fresh farm produce such as cucumbers, butternuts, beans and vegetables to the city. He was also into dairy farming as well as beef production. However, the supply deteriorated since the turn of the millennium when Zanu-PF started the land invasions.
Army bosses like Colonel Chakauya and one Zvoushe from the President's Office were previously awarded offer letters to take over the farm but were blocked by the then Minister of Lands Herbert Murerwa from taking over the farm.
Murerwa went to the extent of giving Goddard an offer letter saying he was fully utilising the land, hence there was no need to grab the farm.
In a bid to protect Goddard family, Murerwa wrote an offer letter but unfortunately the current minister of Lands Douglas Mombeshora withdrew the offer in October 2015. Goddard's wife who is now a widow wrote to Mombeshora pleading with him to stop withdrawing the offer.
Some senior Zanu-PF officials even attempted to grab Goddard's property particularly buildings in the Central Business District (CBD) soon after his death.
Chadzamira however, said he will soon start utilising the farm. He said his idea is to be the biggest supplier of fresh farm produce in the province.
"There was no more activity at the farm; they (Goddard widow and family) are now producing 20 liters of milk and we can't call that farming. We want to start farming and my plan is to become the biggest supplier of fresh farm produce in Masvingo province. We should lead by example and I want to urge all new farmers who were given land to fully utilise it," Chadzamira said.