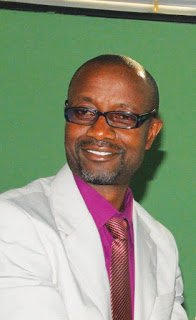 Hubert Fidze
…Fidze appointed club chairperson
Clayton Shereni
Having come so close to bringing premiership action to Masvingo in 2015, Una Una as Masvingo United is affectionately known, started their 2019 Eastern Region Division 1 campaign on a high note as they unveiled their vision of playing in the top flight Premier Soccer League (PSL).
With former Masvingo mayor Hubert Fidze as the club chairperson, the club believes the sky is the limit for them and will go an extra mile to make sure that the long awaited PSL return is possible.
Fidze has been appointed interim chairman up until the February 28, 2019 elections where a substantive executive will be elected.
Addressing a press conference, Fidze said the club was targeting to attain premiership status by the year 2021 and pledged to be transparent so as to avoid the chaos which rocked the previous executive.
"We need to attain Premier Soccer League (PSL) status by 2021 and we want to be transparent and professional," said Fidze
Before the commencement of last season Una Una had a lot of potential sponsors but they all vanished a few weeks before the 2018 campaign started leaving the club struggling to fulfill fixtures.
Fidze also took time to announce the club's 2019 budget which is pegged at $247 090.90 and appealed to the corporate world for sponsorship.
"We will knock at any door in the city. We have put the budget out there so that we become transparent and we will appoint auditors.
"I won an award for the best local governance of the year with Masvingo City Council and I will try to do the same and help Una Una to return to PSL," said Fidze.
Appointing Fidze as the club's chairperson could be the best foot forward for Masvingo United as the man had a good reputation that follows him and will easily appeal to sponsors.
The press conference was also attended by Zimbabwe Football Association (ZIFA) Administrator Tedious Machawira and other Una Una board members and team coach Wilson Chinosengwa.
Last season, Masvingo United finished the season trapped in the bottom half of the log standings fighting relegation.