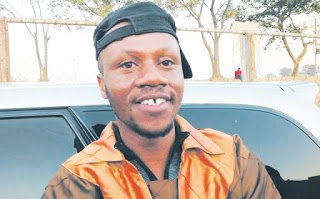 Samuel Njinga
Popular Masvingo musician
and Hevoi FM radio personality Emmanuel Turukai Chibi (44), better known as
Uncle Jaunda, was on Friday, September 21, acquitted of rape.
The Gwendo gweGweru hit-maker
cum Hevoi FM radio presenter and talk show host made news headlines in February
when he was arrested and taken to court.
He was facing charges of
raping Vongai Jaunda (22), a close relative living in Mudzamba village in Chief
Zimuto as defined in Section 65(1) of the Criminal Law (Codification and Reform
Act) Chapter 9:23.
It was the State's case
that on a date unknown but in the month of September 2016 at around 13:00 hrs,
Uncle Jaunda raped Vongai who happens to be his brother`s daughter.
The State also alleged
that on a date unknown but in January 2017 in the afternoon, Uncle Jaunda again
raped Vongai.
Uncle Jaunda, who was
represented by Charles Ndlovu of Ndlovu and Hwacha, denied the charges.
The court had refused to
put him on remand and on passing judgement, magistrate Dambudzo Malunga noted
lack of evidence and that the report was not timeously made among other
reasons.
Liberty Hove stood for
the State.