The 'Deception' hit-maker, Emmanuel Chibi aka Uncle Jaunda has traded his musical career for volleyball.
Uncle Jaunda who rose to fame in the musical industry in the turn of the millennium with his debut album 'Deception' is now also a volleyball promoter.
Uncle Jaunda is currently helping Chibi High School with its U20 Boys team to go through their paces as they prepare for the NASH national volleyball finals to be held in Kwekwe between July 25 and 26, 2014.
Jaunda confirmed the development and said Chibi team was raring to go.
"I have managed since the beginning of the preparations to have the Chibi team trained with different professional volleyball clubs from Masvingo that is, The Pythons and Rujeko Marlins.
"We do take these strong clubs so that the boys have enough challenge to strengthen their team before the go for the finals.
"The team is doing well and the boys are playing some entertaining volleyball that I bet they will win the national finals. It is quite pleasing that the team has seen some improvement as they even win some sets against these professional clubs," said Jaunda.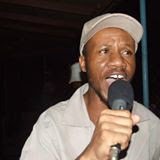 Uncle Jaunda
Jaunda also expressed that he has a dream of re-establishing a vibrant volleyball league in Masvingo.
He however, indicated that he will not quit his music career and was quick to indicate that he is currently working on an album to be released before year end.
"I am still working on music and have a lot lined up for my funs but I have this passion on volleyball. I actually dream of re-establishing the volleyball league in the city which has gone quiet for a while", Jaunda said.Entertainment