1. Meet Dorothy Siduna, the cross border bus driver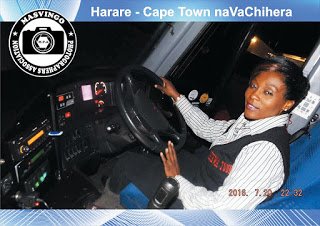 VaChihera is the only female cross border driver in her route and many people have been inspired by her humble approach to work.
The two-time Cross Border Driver of the Year Award winner does the Harare – Cape Town route which is a three-day nonstop trip.
She owes a lot of her success in her career now spanning over 20 years to her employers –Chihwa Tours, her caring husband who has been supportive all the way and her male colleagues whom she says are really supportive to her.
Being in the cross border industry for that long can surely never be possible without a caring family which understands the nature of her job.
She admits night driving has its own challenges but with the experience she has gained so far, she thanks the Almighty God that she can drive with ease at any time of the day.