by Charles Maregere
3. Meet Telecel Zimbabwe's Engineer Remember Muchechemera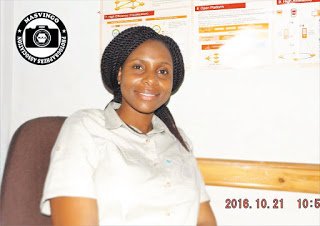 A network engineer is a technology professional who has the necessary skills to plan, implement and build networks that support voice, data, and video and wireless network services.
Thirty-seven-year old Eng Machechemera is based at Telecel headquarters in Harare and is a fine product of National University of Science and Technology (NUST).
Her main goal is to ensure the availability of high quality network infrastructure to provide maximum performance to users. Eng Muchechemera owes her success to prayer, hard work and her very supportive husband, who is also an engineer.
She encourages girls and young women to rise above invisible barriers set by society, but how would she encourage a young woman into this field?
"By inspiring them, like I was inspired, by letting them know how engineers impact the world. Nearly everything we touch in this world has been engineered; from mobile phones, clothes to food. I would also tell young women and girls that a career in engineering offers a path of opportunity.
"It is an intriguing field but is not gender balanced. It can also be difficult for a girl to believe that she is actually qualified to be an engineer due to long-held social stereotypes. The best way out is to know your goals in life. Stay focused and you will be an achiever," she says.
4. Meet Onrad Matarutse, a quantity surveyor with Turner & Towsend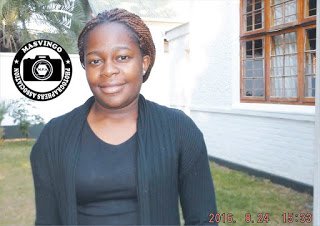 The construction industry is still largely regarded as a male domain, and women are not taken seriously as professionals in construction.
Society, tradition, organisational culture, and sexist attitudes play a major role when appointing women in leadership positions.
A product of NUST, Matarutse's advice to young girls out there is:
"Do what is required to succeed. Get the qualification, put in the hard work and time and don't let people 'pigeonhole' you."
Her advice for women in male-dominated environments is: "Be good at what you do and let them recognise your value. Be firm and assertive without trying to be a man.
Inspired by her uncle who is also a quantity surveyor, Onrad says construction should not be male dominated because the industry is considered 'rough and tough'.
Women should be given a chance to prove themselves in the construction industry because quantity surveyors get joy when their projects improve the lives of communities and citizens.
There is a clear indication that commitment, dedication, acknowledgement, responsibility, confidence, and self-promotion have an impact on the core competencies of women in construction.
Women are prepared to work harder than men if given a chance. Furthermore, women are perceived to do well in situations where they need to manage different projects all at once.Business