This year's edition of the Youth Cultural Arts Fesival (YOCAF) has roared into action at the City Council Town Hall in Masvingo under the theme "I am an artist".
The festival is to run from the 31st July to the 2nd of August this year.
The official opening has seen promising performances from the ZCC Junior's Band along with stand up comedies from different groups.
Leroy Gono the YOCAF director promised a lot of action as he noted that the event has seen a great improvement in terms of attendance as compared to last year.
"YOCAF is growing bigger and better as attendance has risen from nine participating schools last year to 14 this year from within and beyond the province.
"This is thereby a promising event and all I can say is that be geared for exciting action", said Gono.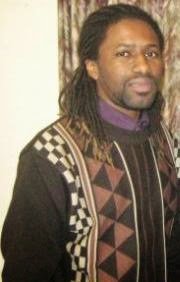 YOCAF director Leeroy Gono

The guest of honor, Hubert Fidze the Mayor of Masvingo noted this event as a breathing moment in the city of Masvingo after a week of misfortunes for the city which saw a series of terrible accidents including a council vehicle that killed a two month old baby on Monday.
"After a week of misfortunes in our beloved city we are happy that something good and encouraging (YOCAF) has stepped onto our door step.
"In support of this colorful event, as a city, we thereby promise you a clean environment and very clean sources of water", said Fidze.
More action is still expected inform of music, poetry and drama from participating schools and star performances.
YOCAF is an initiative which is meant to build young people's creativity, self confidence and self esteem as it uses arts to drive and share their ideas.