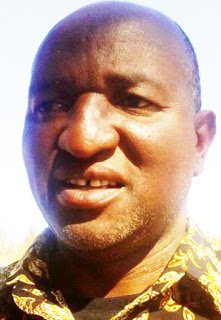 …vast commercial stands for Matuke, Ndava, Moyo
Beatific
Gumbwanda
CHIREDZI
– Three Zanu PF bigwigs
have reportedly grabbed council land for themselves where they are planning to
build their own private properties, TellZim News has learnt.
Former Zanu PF chief whip and now
Public Service Labour and Social Welfare deputy minister Lovemore Matuke, party
provincial secretary for information Ronald Ndava and former Chiredzi town
council chairperson Francis Moyo are at the forefront of the alleged land grab.
Residents say the three, without
paying anything, have used their political muscle to take for themselves
non-serviced commercial stands close to the 100 medium residential stands that
the town council has earmarked for development.
This comes as the Commission of
Enquiry in to the Sale of State Land in and around urban areas since 2005 has
unearthed massive corruption in Chiredzi and other areas.
Chiredzi Residents and Ratepayers
Association Chairperson (CHIRRA) Jonathan Muusha said his organisation will
write to President Emmerson Mnangagwa about the 'rot'.
"It is unfair for people to use
their political muscle to grab land without paying a cent. That is the highest
level of corruption. I am appealing to President Mnangagwa to intervene through
the anti-corruption unit in his office so that investigations can be done
before the land is gone," said Muusha.
Moyo is alleged to be in possession
of an offer letter for a fuel service station and garden flats, Matuke has got
for himself a large stand to build schools while Ndava has got land to build a
lodge.
The trio is allegedly fronting
various housing development cooperatives and selling stands they got for free
at exorbitant prices.
Ndava allegedly facilitated the
land deals during his stint with the interim commission appointed to superintend
the affairs of the town after the July 30 harmonised election and before the
swearing in of the new council.
TellZim News contacted Ndava for comment,
and he admitted he was in possession of an offer letter which he said he got
after making an application.
"I personally applied for a lodge
long back. During our term as commissioners, we had no mandate of allocating
stands or either employing of firing people. As of Moyo and Matuke's issues, I
have no comment for them.
"I am the one who made this land
deal a success after I approached the minister to approve it, so I will be
extremely happy if my lodge request is approved. There could be someone who is
leaking information that I want a lodge but I can't hide it because that is the
reality on the ground," said Ndava.
When contacted for comment, town council
secretary Charles Muchatukwa said he could not disclose names of the people who
got the stands, but promised that every beneficiary would be required to pay.
"We are not at liberty to disclose
who made those private applications but we are going to make sure that whoever
gets that land will pay to the local authority," said Muchatukwa.