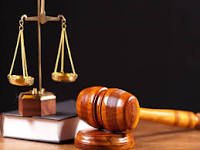 Masvingo
Rural Ward 30 Zanu PF Councillor Sungano Matakanure is in trouble with the law
after she allegedly brutalised her 2018 primary election rival's nine-year-old
son.
The
councillor is said to have carried out the savage attack with the connivance of
some her supporters in the ruling party.
Magistrate
Patience Madondo ordered Matakanure, of Tokwane area, to return to court on
July 26 for further hearing.
It
is the State's case that on November 14, 2018, at around 15:00hrs, Matakanure
and six other villagers assaulted the boy with open hands and fists.
The
court heard the boy was brought to Matakanure's home by Priscila Tizirai who
had seen him allegedly trying to rape one of the villagers' daughter.
The
villagers gathered at Matakanure's home and summoned the boy's father where an
argument began after he noticed that his son's legs were tied by a rope.
The
court also heard that Matakanure and the other villagers also assaulted the
boy's father with open hands, sticks and fists.
In
defending herself, Matakanure said the father of the boy was cooking stories
against her because she defeated him in the primary elections.
"I
was not at home at the time in question. We are from the same political party
but this man is framing stories against me out of bitterness since I defeated
him in our party primary elections in 2018," said Matakanure.
Another
villager who also faces assault charges claimed that she was being maliciously
implicated since she relates well with the councillor.