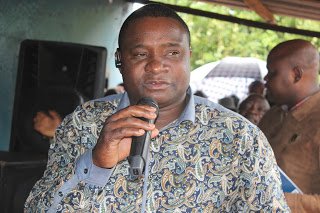 Member
of Parliament (MP) for Chivi South, Killer Zivhu has embarked on a project to
build three schools and a clinic in his constituency.
Zivhu
says the project is aimed at bringing education and health services closer to
the people he represents.
"We
raised funds to build the schools in order to bring relief to local children
many of whom are walking long distances when going to school. Clinics are also
very few yet people need to be medically attended to in a more convenient
manner," said Zivhu.
Residents
in the constituency managed to work together to raise funds to build the
schools and the clinic with the help of the Community Development Fund (CDF).
On
September 9, Zivhu visited wards 27 and 28 to address the community on the
progress they have made in purchasing cement and other building materials.
Zivhu
said the project was also informed by the promises he made during the 2018
elections.
"I
want to fulfill the promises that I made to you during the elections that I was
going to build schools for your children," said Zivhu.
Chief
Nemauzhe was present at the ground breaking of a new secondary school that will
be built in Ward 27.