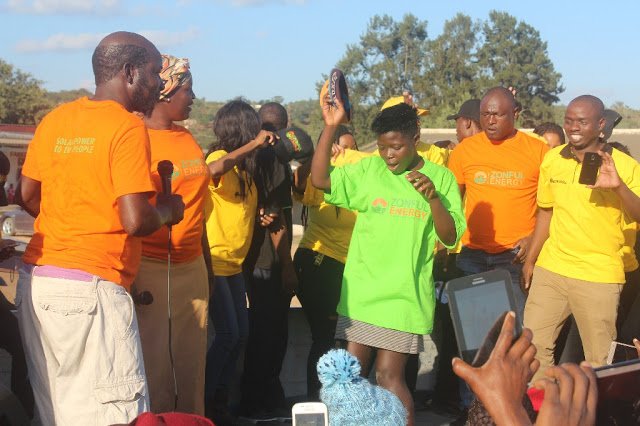 Popular comic and actor David 'Vharazipi' Mubaiwa has endorsed Zoneful Energy products and services
With power outages and load shedding resurfacing, solar
power giant Zonful Energy has launched its products in Bikita, with a target of
electrifying more than 10 000 rural households.
Zonful Energy Chief Executive Officer (CEO), William
Ponela said his organisation was on a drive to uplift marginalised communities
in Bikita district and the rest of Masvingo province by eradicating the use of
paraffin.
"We are targeting over 10 000 households here in
Bikita and we hope by 2023, everyone here will have moved from kerosene because
it is has a lot of indoor pollution. We also hope that by the time we move out
of Masvingo, everybody will have had access to cleaner energy," said
Ponela.
Zimbabwe Energy Regulatory Authority (Zera) acting CEO,
Eddington Mazambani hailed Zonful Energy for its efforts to transform rural
communities' access to cleaner energy.
"This is a very noble idea which plays into government's
goal of improving access to electricity in rural communities. We are 100
percent behind such initiatives as they can actually improve the socio-economic
participation of people in rural areas," said Mazambani.
The company works in conjunction with a Kenyan-based
solar power company Sun King and they have a wide range of solar-powered
packages which including lights, motion sensors and television sets.
Zonful Energy has so far also launched its products in
Gutu district, Manicaland province and some parts of Mashonaland provinces with
a target of solar-powering all poor communities in the country.