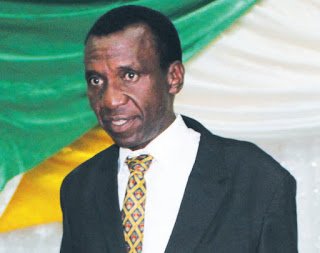 CHIREDZI
–
Zimbabwe Sugar Milling Industry Workers Union (ZSMIWU) has dismissed as hearsay
claims by MDC leader Nelson Chamisa that the union is clandestinely sponsoring
Zanu PF using workers' money.
Chamisa made the claims recently while addressing thousands of his party
supporters at a 'thank you rally' held at Tshovani Stadium.
Chamisa
said it was brought to his attention that ZSMIWU and Zanu PF were bed fellows
with the former using workers' subscriptions to fund the ruling party.
ZSMIWU
secretary general Faster Gono said the claims by Chamisa lacked substance and
said the union's books were open to audit which will be made public.
"Our
union does not meddle into politics using people's money. The workers are
getting paid peanuts and we will not temper around with their hard earned cash.
"There
is no proof whatsoever to back Chamisa's claims and we will remain apolitical
and professional with people's money," said Gono.
It
is alleged that Chiredzi West legislator, Farai Musikavanhu and his Chiredzi
North counterpart Roy Bhila are the ones who approach the union on behalf of
Zanu PF.
Gono
said they are willing to make public the audit into the union's books done by,
Cardinal Chattered Accountants (Zimbabwe), from as late as 2015 to date.
"Our
books are always audited and we have audits from as far back as 2015 which we
are willing to make public should anyone feel the need to inquire on how their
funds are being managed.
"We
have never funded any political party and we will not do so especially
considering that the money we have is not ours. If we do that how then will we
account for the people's money?
"Our
member should never lose sleep over claims made at a rally which lack
substance," said Gono.