Air Zimbabwe Private Limited is expected to launch a local flight between Harare, Masvingo and Buffalo Range on the 15th of December this year.
The one day flight is expected to travel on Tuesdays and Thursdays. It departs Harare at 11.00 hrs arriving in Masvingo at 11.45hrs and leaves Masvingo at 12.15 hrs arriving at Buffalo Range at 12.50 hrs. The same flight will depart Buffalo Range at 13.20 arriving in Masvingo at 14.05 and departs Masvingo for Harare at 14.35hrs arriving at 15.20 hrs.
Air Zimbabwe sales and marketing manager Chris Kwenda confirmed the development and said the flight is definitely coming though there are still some modalities to be worked on.
"We are still working on some modalities as we want to be a convenient airliner to the locals. These modalities regard the price, dates and timetable that the plain be accessible to everyone but the plain is definitely coming", said Kwenda.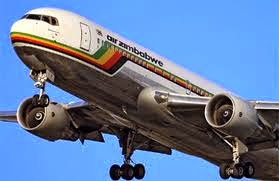 Zimbabwe Tourism Authority's Marketing Executive Nadia Gori said they are looking forward to Air Zimbabwe launching the flight on the 15th and being effective there on.
"We are looking forward to Air Zimbabwe launching the airliner on the 15th and being effective there on. I believe this will be one of the greatest Christmas presents for the Masvingo locals as well', said Gori.local