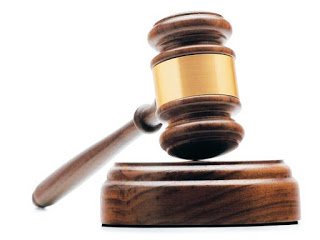 Clayton Shereni
A man who tried to escape jail has only himself to blame now after he was caught and sentenced to 12 more months in jail on top of his original 37 months sentence.
Luckmore Muchuchu tried to escape from the custody of prison officers Derick Mugari and Taruvamba Mutsvangwa of Masvingo Remand Prison.
He had been taken to Masvingo Provincial Hospital for medical attention when he made his ill-fated dash for freedom.
Magistrate Peter Madiba heard that on August 03, Muchuchu was admitted at the hospital when at around 04:45hrs, he requested the two prison officers who were watching over him to be allowed to go to the toilet.
Mugari accompanied him but stood outside as Muchuchu got into the toilet, but the prisoner took that slight opportunity to escape through the back window.
A manhunt was later launched, leading to the arrest of the fugitive at the Bulawayo Road turnoff.
He pleaded guilty to the charges, saying he wanted to go and have a word with the woman whom he suspected had bewitched him and caused his illness.
Edmund Mapope represented the State.crime