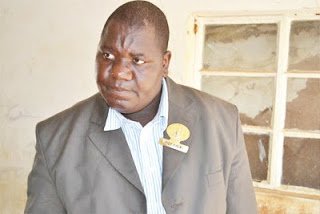 ZAKA –
Chief Nhema, real
name, Rangarirai Bwawanda recently banished a female teacher at Rusere High
School following allegations that her daughter was involved in Satanism.
The teacher was
asked to leave the school with immediate effect and the community was told that
if she ever dares coming back, they should chase her from the school.
She has since
been transferred to Uchere High School in Bikita after she could no longer
withstand the hostilities.
Chief Nhema, who
is also a senator representing chiefs, confirmed the development saying he met elders
in the area and approached the Ministry of Primary and Secondary Education over
the issue.
"We asked the ministry
to make sure that the teacher is removed from the school. We asked her to leave
immediately. We turned down the option for her to transfer her child and remain
at the school for the child would still come back to visit her mother and
affect other pupils in the process," said Chief Nhema.
He also said
they were not yet done with the matter as they were still to find out the exact
number of pupils affected and the extent of the damage.
Earlier on, Zaka
District Schools Inspector (DSI) Samson Chidzurira had confirmed the Satanism
issue saying he had sent an investigation team and was mapping the way forward.
He said he engaged
the teacher who had requested that she be helped to transfer to a Reformed
Church in Zimbabwe (RCZ) school as she is a member of the church.
"I received the
information from the chief and I sent a team to do investigations on the matter.
The teacher even admitted that her kid was involved in Satanism and was looking
for help saying she had been transferred from a school in Manicaland over the
same issue," said Chidzurira.
Sources said the
Satanism saga started when other pupils started to dream of the girl in their
sleep and at one time a pupil dreamt being tattooed by the girl. She reportedly
woke up with a scorpion- shaped scar on her cheek.