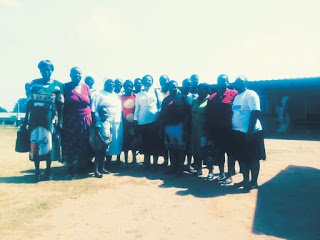 Formalise businesses Chipinge women urged
Stephen Ephraem
The Ministry of Industry and Commerce has urged Chipinge businesswomen to formalise their businesses in order to grow and contribute meaningfully to the economy of Zimbabwe.
This was said by the business development officer for Chipinge, Ivy Katawa Chitambo during a women business training forum held at Gaza Hall in Chipinge town recently.
The business training forum was organised the Zimbabwe Women Merchant Bank (ZWMB) which is supporting women microbusinesses in the country.
"Most businesses fail not because they are not ideal but business persons don't formalise their ventures. Businesses must have proper records and be registered so that they can be recognised by financial institutions," Chitambo.
She emphasised the need for businesses to be responsible when they seek credit, saying unreasonable loans were a sure way to getting broke.
"Sometimes we kill our businesses by applying for wrong loans. Before one applies for such, get ideal financial advice from professional people to find it if your business really needs the type of loan you want to apply for. Be advised if your business can sustain the type of a loan you intend to acquire," Chitambo said.
She advised entrepreneurs to establish links and work with the ministry so that they could receive whatever support that is necessary.
"Our ministry is open for every business regardless how small or big might be. I urge women to come and get appropriate advice on how you can improve their businesses. Above all, come and register your business so that we can help you with business plans and cash flow projections for your projects," she said.
ZWMB Chipinge district representative, Faith Garwi urged women to work hard and acquire assets for their businesses.
"I encourage women to be disciplined and apply for assets from financiers. It is advantageous to acquire assets for your businesses since assets are long-term as opposed to cash. The bank is open to any reasonable business undertaken by women in Zimbabwe," Garwi said.