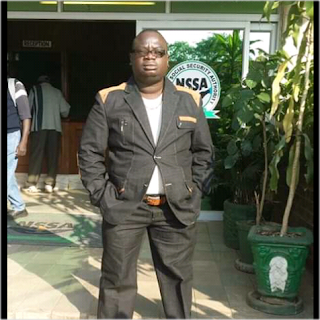 CHIREDZI
–
Chiredzi businessman and Kwese satellite dish installer, Joel Chidhindo last
week failed to pay $5 for typing services rendered to him and went on to point
his pistol at the typist, TellZim News has learnt.
The incident happened at Pelagias
Complex where Boers Muchongwe typed some documents for Chidhindo and charged
him $5 which he however failed to pay, leading to the incident.
TellZim News learnt that the gun-wielding
Chidhindo was granted a firearm license in 2008 and was previously warned by
the police for pulling out the firearm at Hippo Valley Country Club.
This time around, Chidhindo allegedly
pulled his gun because Muchongwe had demanded that he pay in full for the
typing work done.
When Chidhindo seemed not ready
to pay the amount in full as is always his habit, Muchongwe jokingly mocked his
'fat' tummy but this angered Chidhondo who then pulled his gun and pointed it
at the victim.
Thinking Chidhindo was bluffing, Muchongwe
warned Chidhidho against playing with 'toy guns' in public, and Chidhindo then pulled
off the pistol's magazine and showed Muchongwe live bullets.
When contacted for comment, a
shaken Muchongwe said he was still frightened as the incident was his first to
have a gun pointed at him.
"He threatened to shoot me after
refusing to pay for my services. I had charged him RTGS$5 but he complained
that it was too much. That is how he always acts when his work has been done,"
said Muchongwe, who said he was yet to report the case to the police.
Efforts to get a comment from
Chindindo were fruitless as he constantly dropped the calls when he learnt that
a newspaper was seeking to hear his side of the story.