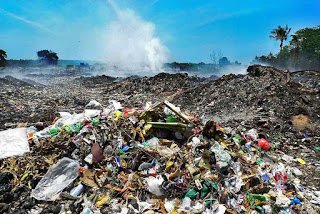 Increase Gumbo
Chiredzi – After operating for several years without a dumpsite, Chiredzi has finally set aside $10 000 to construct a temporary dumpsite while working on preparations for a proper landfill following intense pressure from the Environmental Management Agency (EMA).
The move comes after the town council was slapped with a US$5 000 by EMA for operating without a dumpsite.
Chiredzi Acting Director of Housing and Community Services, Consider Kubiku said council had set aside the money to construct a temporary dumpsite as they work on a proper landfill.
"Construction is already underway and the dumpsite will be used to dump all the refuse while we work on plans for a permanent landfill," said Kubiku.
He said a suitable site had already been identified along the Ngundu –Tanganda road.
Environmental Management Agency Provincial Manager, Robson Mavondo was happy with the new development, saying the temporary measure will make the town cleaner. 
"Under normal circumstances a temporary dumpsite is not desirable but we are happy with their response which came after the realisation that the situation called for such a measure while preparing for a proper landfill," said Mavondo.
He praised council for showing commitment to take corrective measures, but he also warned that EMA will monitor the situation closely and make sure garbage is properly disposed of.
He gave council a year to come up with an Environmental Assessment Report on a properly engineered landfill.news
—
Tel :         +263 39 262 401 
He who said it can not be done must not disturb the one doing it!