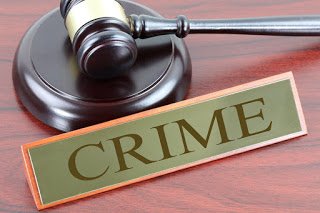 Precila Takabvirakare
GUTU— A couple from Mutsengi
Village under Chief Chiwara appeared before Gutu magistrate Mitchell Panavanhu
recently facing rape charges as defined in section 65(1) of the Criminal Law
(Codification and Reform) Act Chapter 9:23.
The
state represented by Kudakwashe Muza alleged that on a date not known but
during the month of March this year, the two accused persons connived to enter
into the complainant's, who is 13-years-old, bedroom and convinced her to have
sex with the husband.
The
wife convinced the child to act in accordance to what her husband wanted and
have sexual intercourse with him.
She is
alleged to have told her to lie down on the bed facing upwards so that her
husband can get easy access to having sexual intercourse with her.
It is
further alleged that her husband then entered in the room and the child complied
as instructed by the wife. He lifted her and put her on the bed, undressed her
and had sexual intercourse with her once without her consent.
The
matter came to light after the child narrated the story to her aunt who then
accompanied her to the police leading to the arrest of the couple.
The couple
was remanded in custody to May 4, 2021.