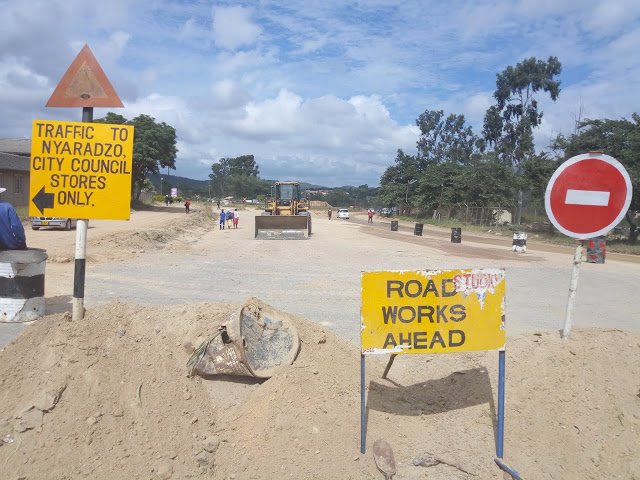 After the exposé, council immediately took action
The
Masvingo City Council has finally started the Nyaradzo Life Assurance Company's
US$43 000 road project which was paid for way back in 2016.
Council
sat on the project for all these years only to take action now that residents
are talking about it.
TellZim
News recently exposed council management for taking money without the knowledge
of policy makers and then failing to do the work, a development that bears all
the signs of corruption.
Nyaradzo
had proposed to tar the 200 metres road stretch from Bradburn Street to their
offices in exchange for a piece of land which houses the city's fire department
but the move was shot down by the former mayor Hubert Fidze-led council.
A
new deal was cut by management and a payment was made but the job has not been
done with the engineer citing rains as the biggest impediment into kick
starting the project.
Town
Clerk Adolf Gusha had promised that the project will start soon and work on the
ground shows that they are racing against time to cover up their own tracks.
City
engineer Tawanda Gozo told TellZim News that the project was already underway
but could not give a time frame on when it could be completed.
"I
am not in the office this week to give you a full progress report on the
project but I can tell you that it has started. We will work as fast as we can
so that we complete in time," said Gozo.
The
motoring public have for long cried to the city fathers to tar the whole
Chimusana Road and construct a proper bridge which will decongest the main
Mucheke Bridge but the plea has fallen on deaf ears.
Now
the city fathers pin hopes on the dualisation of the Harare- Beitbridge road to
ease congestion saying the council will not have money to upgrade the road in
the foreseeable future.