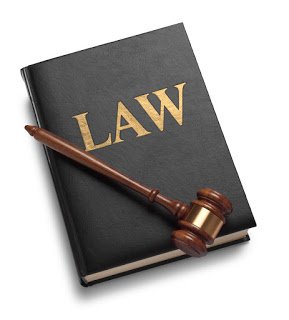 Memory Rasa
GUTU – A Mpandawana family is still in shock after a grade three pupil at Gona Primary School mysteriously died after complaining of pains in his legs.
An autopsy conducted in Masvingo later revealed Festos Dumbu (8) succumbed to extremely dangerous poison.
The matter came to light six days after his death when police abruptly ordered that the burial be suspended to enable a post mortem.
The boy's grief- stricken family was further hurt as they had to abort burial arrangements.
Gutu Resident Magistrate Edwin Marecha had refused to sign a burial order without clarity on the cause of death.
The boy was about to be buried in Makonese village, Cheif Chimombe, in Bhashera.
Festos died after a short illness in the early hours of July 16 in Gona village under chief Gutu while sleeping in the same room with his mother.
Maria Moga, Festos' mother said she was awakened by a strong smell of faeces and she checked on him, she realised he was dead.
"He had complained of pain in his leg before we went to sleep. I did not realise the situation was that bad. Early the following morning, I was shocked to realise he was dead.
"I was confused but I managed to clean him and change his clothes before carrying him on my back to Gutu Rural Clinic.
"The sister-in-charge confirmed my son was dead so I proceeded to Gutu Police station with the corpse to make a report. The officer-in-charge , Inspector Tomwe, took the body to the morgue in his own car," said Moga.
The body was released on Monday without a burial order from Gutu Mission Hospital morgue.
The boy's uncle, Tivakose Chikunhuwe said they were then asked not to proceed with the burial just as they were about to bury him.
"I received a call from Inspector Tomwe telling us not to bury the child and wait for him. He came and we took the body back to Gutu Mission Hospital where they transferred us to Masvingo for post-mortem.
Autopsy results revealed that the death had been caused by a heart failure, some veins had burst and blood was clotting on the affected leg. The doctor also said that the failure was caused by poison," said Chikunhuwe.
Festos was finally buried on Friday, July 22.
The family still have a lot of questions on how Festos got poisoned but they suspect he might have accidentally consumed the poison or, worse still, might have been poisoned at neighbours' places.
"He was still young and could not have thought of committing suicide, it is so sad because we will never know what really happened to him. He was a quiet and intelligent boy," said Moga.
—
Tel : +263 39 262 401

He who said it can not be done must not disturb the one doing it!