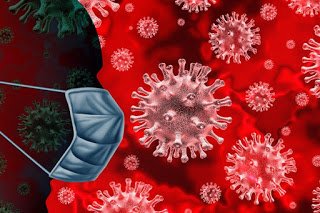 Clayton
Shereni
Health authorities in Gutu have
intensified the Covid-19 vaccination campaign in the district where frontline
workers are being urged to take the Chinese Sinopharm jab amidst resistance and
a low uptake across the country.
The programme which started on March 29,
in an effort to improve the uptake of the vaccine, has seen over 200 people get
their first jabs on the second phase of the vaccination programme.
Gutu District Medical Officer (DMO),
Doctor Brian Takayidza, told TellZim News that the campaign was on course and teams
were being dispatched to different schools and vaccination centers.
"For the second round so far we have
managed to vaccinate 263 people, but for the first round I don't have the exact
figure. What I am sure of is that we achieved 89 percent of the targeted
frontline workers.
"We have two teams which are moving
around clinics and in schools helping out with the vaccination process on a
daily basis," said Dr Takayidza.
Dr Takayidza bemoaned the low uptake of
the vaccination saying the campaign was likely to be extended so as to reach
other remote areas.
"Our campaign hasn't been that much of
a success because we were affected by the Easter holiday. However, we stand
guided by the provincial authorities on whether we extend the 10 day campaign
or not but it is most likely that it is going to be extended.
"We are also working with Community
Based Health Workers (CBHW) and they have been capacitated so they will be
helping on mobilization," said Takayidza.
Masvingo province received a total of
22 000 doses of the first batch of Sinopharm vaccine which was distributed
among the seven districts for the vaccination of frontline workers.
So far, at least 3 600 frontline
workers have been vaccinated out of 6 000 leaving a deficit of over 2 000 of
the targeted 6 000 in the province.