In a social responsibility move, the Reformed Church in Zimbabwe (RCZ)-run Gutu High School recently donated a borehole to Makore village in Gutu, cementing the good relations between the school and the community.
Addressing people gathered to witness the handover

ceremony, Chief Gutu, Amon Edmond Masanganise said he is proud to have partners with a development focus.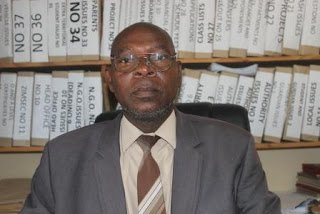 Gutu High head Mirirai Mutanda
"I am proud to be associated with people who are focused in developing my area for the benefit of the people around. This indeed fulfils the principle which says develop yourself first and you will know how to help on development issues elsewhere," said Masanganise.
"This is what Gutu Mission has done today. We saw them developing their school, and now the community. We will not be surprised later on to hear that they are facilitating developmental projects even outside Gutu

district because they are following the proper principles of development," he said.
Headman Chisvinu, Leonard Dambware encouraged the people to return the kindness through responsible use of the borehole.
"Let us jealously look after this property and bear in mind the challenges that will come if we recklessly damage the borehole.
"This borehole will serve our livestock as well and this is a relief in light of the very hot weather that threatens to make our rivers and streams dry," Dambware added.