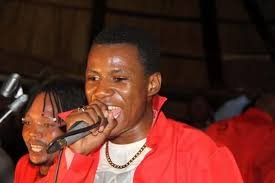 Primrose Chikanya
Sungura prodigy Peter Moyo has
promised that his upcoming album will be the best ever, saying his short yet
eventful presence in the music industry so far had helped him to continuously
refine his talent.
Popularly known as Igwe among his
legion of fans, the young musician, who is son to the late Sungura legend
Tongai Moyo 'Dhewa', has given March 2019 as the deadline for the release of
his much-vaunted new album.
He said he often took his time to
complete working on a project because his beat was a bit different from any
other Sungura beat as he builds his own sounds from scratch and without
plagiarising other artists' efforts.
"I have to sing meaningfully to
communicate solid messages that build relationships, families and communities.
It doesn't have to be bubblegum music because our fan base is largely mature
people with serious life stories to relate," said Moyo.
The Kwekwe-based singer said he
will be releasing an educative album to appreciate fans who support him by
sacrificing their precious time and money. He said on average, he got booked
each and every week.
The young Dhewa said he also had
real passion for football, and had been involved with Yadah FC but decided to
concentrate on music fulltime as a way of paying homage to his late father and
keeping his legacy alive.
He said he was also a car dealer
and a passionate farmer who appreciated the importance of making the best out
of any time and opportunity that one can get.
On allegations of numerous romantic
scandals and problems with women, Moyo said he was a faithful man who derived
no pleasure in breaking hearts or creating controversies.
"I don't know where people
get what they say because I date one lady at a time but kana tatadza kunzwanana
should I not move on? I don't want to be a disgrace and I am not what many
people think I am. Tingazvigone seiko pasina anoyemura," he said.