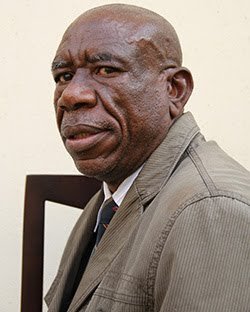 Upenyu Chaota
MASVINGO – The Parliamentary Portfolio Committee on Lands, Agriculture Mechanisation and Irrigation has embarked on a nationwide tour to assess how the agricultural equipments sourced by President Robert Mugabe from Brazil were being used.
The committee led by Chiredzi South legislator Calisto Gwanetsa toured Tsovani irrigation scheme in Chiredzi last Saturday and urged farmers in the Lowveld to make use of the irrigation schemes to do commercial production in order to improve their living standards.
Gwanetsa made reference to the country's economic blueprint ZimAsset cluster of food security and nutrition as well as President Mugabe's 10 point plan saying it was necessary to adapt to the changing climatic conditions.
"As you all know that the country was hit hard by El Nino effect and resulted in catastrophic yields and loss of livestock. The climate has changed and we can counter this by capitalising on irrigation. Zimbabwe used to be the bread basket of Africa and we want to restore that status through irrigation," said Gwanetsa.
"President Mugabe sourced equipment from Brazil and, as committee responsible for agriculture, we have embarked on a tour to assess how the equipment has been received and is being used -we have been to Mashonaland, Mount Darwin, Manicaland and now in Masvingo. We have adequate water sources to kick start irrigation projects and I urge farmers to capitalise on irrigation," he added.news
—
Tel : +263 39 262 401

He who said it can not be done must not disturb the one doing it!