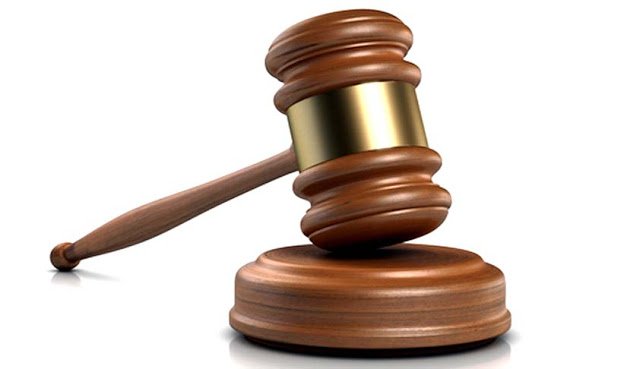 CHIREDZI
–
A Harare-based practicing lawyer, Farai Chauke last week appeared before
Chiredzi magistrate Geraldine Mutsoto facing 21 counts of forgery and one count
for defrauding Nyangambe Wildlife Project, TellZim News can reveal.
The
State represented by David Tafangenyasha alleges that on January 16, 2018,
Chauke, of Village 5, Nyangambe in Mkwasine, forged 21 signatures and
fraudulently compiled a notarial deed of trust in respect of Nyangambe Wildlife
Conservation Trust.
Chauke
is employed by F. Chauke and Associates Legal Practitioners.
Nyangambe
is alleged to have fraudulently appended signatures of 21 people onto the
notarial deed of trust.
The
matter came to light when the registered deed of trust was presented before a
meeting held in Nyangambe in May 2018 where the 21 were surprised to see their
signatures on the deed of trust when in fact had never appended their
signatures onto it.
The
complainants are Luka Mukwena, Ranganai Rukwava, Phenias Muzamani, Climate
Tapudzai, Peter Chipfere, Godfrey James Machadu, Benjamin Masocha, Isaiah
Salani, Antony Mashiri, Peter Chanaka, Annah Murambi, Ishmael Machipisa, Amos
Chikamhi, Isaac Tizirai, Pedzisai Muchini, Marisa Chihanya, Chomu Majimba,
Pilason Mucheni, Shandurai Chinodya and Rhaina Musapoyoka.
In
the 22nd count, Chauke is alleged to have defrauded Nyangambe
Wildlife Conservation Project when he visited the office of the Registrar of
Deeds in Harare on the February 02, 2018 where he presented the fraudulent deed
in respect of Nyangambe Wildlife Conservation Project Trust.
In
his defense outline, Chauke claims he did not forge any signatures but was
asked by the parents, commonly called the Nyangambe (1983) Resettlement Scheme
(also known as the 181 Farmers) who are the owners of Nyangambe Wildlife
Project, to advise them on how to avoid tax.
He
said he was given register of the 181 farmers where he was supposed to choose
the 21 signatories to draft the deed for the benefit of the community and not to
his benefit as it only sought to lawfully avoid tax.
The
deed is currently being used by the community's auditor, one Mashonga Manyika
for tax avoidance purpose only.
By
the time of writing, the case was now awaiting judgement on the December 05,
2019.