Majiri Congregation's male soccer team emerged victorious in the Nyaningwe Reformed Church in Zimbabwe (RCZ) soccer tournament after dismissing Rujeko by three goals to one in penalty shoot outs in the finals held in Mucheke stadium over the weekend.
Courtesy of the Mapuvire family of the Nyaningwe Supermarket who sponsored the sports evangelism tournament, Majiri went back home smiling with a trophy, gold medals and a prize money of $3 000
Majiri booked their ticket to the final after beating Masvingo which featured former Masvingo United captain Godfree Dondo in penalties after the game drew nil all.
On the other side Rujeko sailed through to the finals after dismissing Woodlands by two goals to one. Rujeko took the lead after a goal from Taona Dhakwa. Woodlands retaliated some minutes later after half time with an equaliser from Thusani Sibanda. It was, however, short lived as Paul Zhatu of Rujeko extended the lead through a short taken a few meters from the box.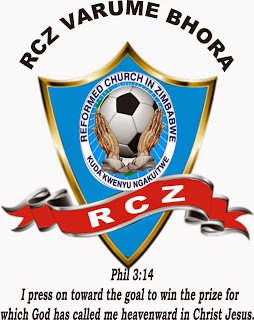 Speaking after the game Reverend and Majiri coach Samuel Mavhundu could not hide his excitement as he thanked the boys for their effort.
"It was all through the Grace of God that a rural team could compete in this big tournament and actually win it. Our goalkeeper Simba Ruzive saved us from the quarter finals, semi-finals and the final through penalties", said Mavhundu.
Rujeko coach Philip Hlatini said it was not their day but thanked the team for evangelising through the sport and was grateful to the sponsor as they won silver medals, $1 500.
The guest speaker of the tournament Antony Clever who was represented by Tamson Mtombeni of Makanaka Investments popularly known as Pote urged all players to focus on evangelism rather than playing for money.
The winning coach was offered a two night stay in Pote hotel.
"As players from the Church, you must demonstrate salvation through fair play against opponents. You must also respect match officials so that we create a distinction between money game and sports evangelism", said Mtombeni.
Third position was won by Woodlands who walked away with $900 and bronze medals while Masvingo maintained the fourth place position.
Munyaradzi Majuta of Morgenster won the golden boot and Kudzanai Kwashi being the man of the tournament. South Africa was awarded for being the most disciplined team.sports