…says Zanu People First party on cards
MASVINGO
– Former Minister of State for Provincial Affairs Kudakwashe Bhasikiti who was recently fired from Zanu PF said he was ready to contest as an independent candidate in the by-elections in his constituency claiming his dismissal from the party was unconstitutional.
"The real Zanu PF we know does not operate like this; we were supposed to be served with dismissal letters but surprisingly we learnt about it through the media. This is just drama and very soon it will come to an end. I will contest as an independent if they try to stop me from Parliament," said Bhasikiti.
Although the date for the by elections for Mwenezi East constituency is not yet announced, the seat automatically became vacant following Bhasikiti's dismissal from Zanu PF.
The former minister also said he will not hesitate to join a new political party 'Zanu People First which is likely to be launched once the pending court cases between the fired Zanu PF bigwigs and the revolutionary party'.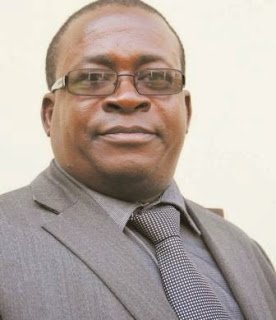 Kudakwashe Bhasikiti
"People have been talking about a new political party to be named Zanu People First. I think that has been delayed by pending court cases which seek to nullify the December 2013 congress, but once the party has been formed I will join. I am happy the name has Zanu in it which shows it is formed by real Zanu PF members and not those without war credentials.
"I know people like Josaya Hungwe knew that they were overshadowed by (Dzikamai) Mavhaire and me in the province therefore they sought for our dismissal so that they get noticed. Hungwe has no war credentials and was a sell out during the war," said Bhasikiti.
Bhasikiti, who said the dismissal from the ruling party was good news as it separated the real party members of Zanu PF from the 'mafikizolos' and 'johnny-come lately' who have hijacked the party.
Bhasikit was fired together with Dzikamai Mavhaire and retired Claudius Makova from Masvingo province. He however, said the dismissal was not procedural as they only learnt about it through the media.political