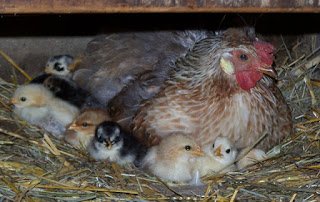 Memory Rasa
A 32 year old man from Kuchinei village under Chief Chimombe, Gutu district, last week murdered his mother in cold blood for slaughtering his chicken to feed a visitor and later committed suicide by hanging himself on a tree.
Bhasera police referred questions to the Provincial Police Spokesperson, Inspector Charity Mazula who could not be immediately be conducted for a comment.
Farai Tamanika Sharara is said to have killed his mother, Otilia Sharara (71) on Saturday 11 June around in the afternoon by hitting her on the head four times with a pestle for slaughtering a hen for his sister, Otilia's daughter, without his consent. 
Farai, who was not around at the time his sister, identified as Tsitsi Sharara, arrived from Zaka, found his mother preparing the meat and scolded her for slaughtering the chicken which had small chicks.
Sources say Tsitsi told Bhasera police she had tried in vain to stop her brother from shouting at their mother.
Farai is said to have got even angrier and started insulting Tsitsi, saying their mother could have slaughtered the rooster instead of a hen.
It is at this point that Farai took a pestle and swore that somebody was going to die; either him or somebody else.
Sensing grave danger, Tsiti then rushed to neighbours to look for help leaving her mother rebuking the irate Farai.
When she returned with the neighbours some moments later, they found Otilia lying dead in pool of blood before finding Farai hanging in a tree a few metres away from their home stead.
The two bodies were taken to Gutu Mission hospital by Bhasera police.
—
Tel :         +263 39 262 401 
He who said it can not be done must not disturb the one doing it!