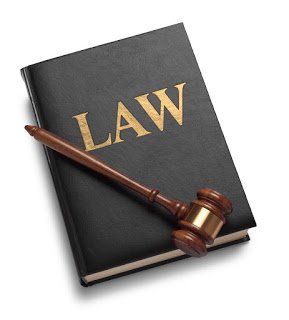 Memory Rasa
A 43-year-old Gutu man has taken his late wife's daughter to court for allegedly depriving him and his daughter of their share of his late wife's pension money.
Airman Matizha is accusing Pauline Shoko of giving false information to the courts, causing him and his daughter to be left out of the list of beneficiaries for the pension while she enjoys all the benefits with her boyfriend.
Matizha was married to Shoko's mother with whom she bore the daughter whom he says is legally entitled to her fair share of her late mother's estate. 
The court heard that the girl's mother, Oripa Mukaro, was a nurse in Munyikwa.
Matizha alleges that Shoko called fake witnesses and managed to get another birth certificate for his daughter.
The court was also presented with evidence that Shoko changed his daughter's surname from Matizha to Mukaro claiming that the girl was under her guardianship together with the late Oripa's brother Timio Mukaro.
She also allegedly falsified information concerning Timio, who was supposed to be another next of kin to the girl, saying he was dead when in fact he was still alive.
"I am shocked by this. I was customarily married to Oripa. I paid beasts for her and we had a daughter (name supplied). I knew that my wife had another daughter from her previous marriage but we did not communicate that much.
"After the death of my wife in 2008, I continued staying with my daughter since there was no one I could give her to. We agreed with my in-laws to work together to apply for my wife's pension so that our child could be taken care of since I don't have a proper job,"
I just discovered that my wife's money was already being issued to her elder daughter and my daughter was not recognised. All four witnesses on the forms are fake relatives. Her boyfriend Trust Maswera is cited as my wife's nephew and her friend, Memory Masiyandima as niece. It is just unbelievable," said Matizha.
The case was adjourned and judgement deferred to a date to be announced.news
—
Tel :         +263 39 262 401 
He who said it can not be done must not disturb the one doing it!