The city of Masvingo has recently recorded nine cases of typhoid.
The development likely triggered by the selling of food by unlicensed vendors who are roaming the streets has sent the general public in the panic mood.
The Chief Environmental Health Officer Zvapano Munganasa confirmed that the typhoid cases were recorded in Runyararo West, Mucheke D and Masvingo Polytechnic College

but he was quick to point that all the cases were imported from areas outside Masvingo.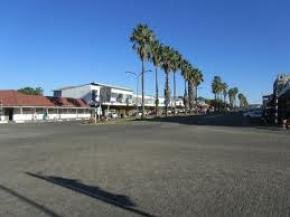 He said all the victims have since been treated and discharged.
"Three cases of Typhoid were noted in Runyararo West after a woman who had come to Masvingo from Harare transmitted the disease to her child and maid who were later treated while another three cases were noted in Mucheke D and two other cases at Masvingo Polytechnic College were traced back to a student from Equatorial Guinea," said Munganasa.
Munganasa, however, said the flocking of food vendors in the city is the main health threat and is responsible for disease outbreak.
"Unlicensed food vendors will always remain a threat as the disease is contagious, we plead with everyone in that business to register with the city council so that they are inspected so that we will not have other cases of such a disease", added Munganasa.local