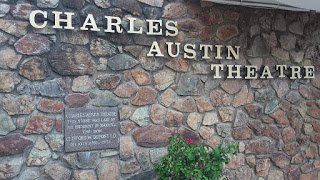 …theatre club given June 30 deadline to leave
City of Masvingo has decided to lease
out Charles Austin theatre and ordered Masvingo Theatre and Arts Club to vacate
the premises and wind up their activities by June 30, 2021, TellZim News has
learnt.
Council decided to evict Masvingo
Theatre and Arts from the Charles Austin theatre premises on the grounds that it
has allegedly turned the premises into a brothel.
"It has always be on lease for the
purpose of theatre and arts but our greatest worry as local authority is about
the things that were happening there, we can't sit and watch the place being
turned into a brothel," said City of Masvingo Acting Town Clerk Edward
Makaratirwa.
Chairperson of the Charles Austin
Theatre club, Charles Munganasa, dismissed the brothel allegations, lambasted
and dared Mukaratirwa to present evidence to his claims.
"The Town Clerk (Mukaratirwa) has an
old software of assuming that where ever there is a youth gathering there are
acts of immoralities. The Town Clerk does not have any evidence on what he is
saying," said Munganasa.
He further alleged that council is
taking advantage of owning the premises but neglecting its duties and said the
local authority should give the theatre club a thumbs up for producing prominent
artists in the country.
"The council should cherish us for the
good works that we have done. We have produced very good artists such as
Belinda Potsi, current Miss Tourism Zimbabwe, Garry Mapanzure among others,"
said Munganasa.
He said that the council was now
betraying the theatre artists who were led by the late Doug Hill.
It is said that Hill donated the
theatre to council but the council was negating the artists and making the
venue more of a business venture.
"There is an agreement between the two
parties, so they should first tell us where we breached the first agreement and
we can start talking about eviction from there," said Munganasa.